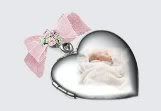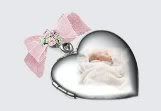 Reborn Baby Dolls and Baby Boutique
Hi, my name is Ronda Scott.  I live in Evanston Park, a suburb of Gawler, South Australia, with my husband Dale.
I am mother to 4 wonderful grown up children, grandmother to 6 of the most beautiful grand children.
I have alway been creative with dressmaking, making children's clothes and embroidery.  I fell in love with Reborn dolls (how could anyone resist?) after making clothes for another doll maker, and decided to see if I could turn my artistic talents to Reborning.  I took lessons, and after ruining one doll kit (I melted it in the oven when heat setting the paint!) I set out making dolls and learning along the way.  I experimented with various techniques and now am able to create beautiful dolls, each one unique.  I still get a little sad when I have to pack them up and send them to their new families!.

I have been Reborning dolls for about 5 years now and selling them for about 4 years, I have been teaching this art for the last 3years. I get so much pleasure from teaching others, seeing their faces when they have the finished baby in their arms.